2019 Performances
Thursdays at 6pm — Free!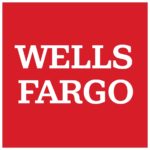 The 2019 Chatter at the Museum free concert series is underwritten in part by a grant from Wells Fargo.
August 1, 2019 — Everything that Rises...
John Luther Adams Everything that Rises for String Quartet
Elizabeth Young, Donna Bacon violins
David Felberg viola
James Holland cello
August 8, 2019 - Bach Goldberg Variations
J.S. Bach Goldberg Variations
Judith Gordon piano
August 15, 2019 - Third Thursday: Das Lied von der Erde
Gustav Mahler Das Lied von der Erde (1908-1909) arr. Arnold Schoenberg
John Tiranno tenor
Ingela Onstad soprano
Jesse Tatum flute
Rebecca Ray oboe
James Shields clarinet
Samantha Brenner bassoon
Nathan Ukens horn
Jeff Cornelius percussion
Will Kramer percussion
Luke Gullickson harmonium/celesta
Judith Gordon piano
Elizabeth Young, Emily Cole violins
Kim Fredenburgh viola
Dana Winograd cello
Aaro Heinonen bass
David Felberg conductor
August 22, 2019 - Voynich Manuscript Transcriptions



Ryan Francis Voynich Manuscript Transcriptions (World Premiere)
This world premiere partially underwritten by Backun Musical Services.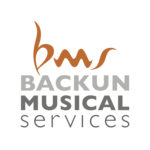 Backun Musical Services manufactures many of the world's most sought-after clarinets and woodwind accessories in Vancouver, Canada. Backun products are played by the most respected woodwind artists, including Chatter's own James Shields.
James Shields basset clarinet
David Felberg, Sarah Whitney violins
Angela Pickett viola
Laura Metcalf cello
Albuquerque Museum of Art and History
2000 Mountain Road NW in Old Town
Albuquerque, NM 87102
505-243-7255
Tues-Sun 9am-5pm
weblink