Chatter is pleased to announce the inaugural class of fellows in our first-ever poetry fellowship, underwritten by a generous grant from the Undaunted Carnival Foundation.
Since our inception as the Church of Beethoven, poetry and spoken word has been an integral part of our community.
This is a career development fellowship primarily for poets who identify as African, Latinx, Arab, Asian or Native American. Different perspectives, cultural histories, life experiences and personal stories enrich our series and the art of poetry. We are committed to supporting creators who reflect the diversity of our community.
Fellows will receive a small stipend. During the course of the fellowship poets are asked to continue writing in their own direction and interest. They will be invited to at least two readings at Chatter this year.
At the conclusion of the fellowship, we will publish an anthology of works by our fellows.
---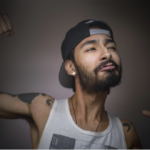 Matthew Brown is a queer Afro-Latino writer, activist, and spoken word artist from Albuquerque, New Mexico. A life long poet and native Burqueño, Matthew's writing is an open soapbox that questions faith, addiction, mental illness, love and forgiveness. His work is confessional, provocative, raw, and incendiary, and often points a finger at God, society, and at himself.
Off the stage Matthew has worked in HIV Prevention and Homeless Outreach through the New Mexico Community AIDS Partnership, Truman Health Services, First Nations Community HealthSource and currently serves as a poetry instructor with Warehouse 508 teaching performance and creative writing in middle and high schools across New Mexico.
Matthew's sophomore volume of poetry Among God & Other Drugs serves as curriculum for University of New Mexico's 2020 Borderlands Poetics class. Matthew is the author of Verbrennen (2013) and Among God & Other Drugs (2020) (Swimming with Elephants Publications).
---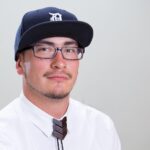 Carlos Contreras is a long time community servant and organizer. A poet, artist, father, educator, and student – Contreras was a member of the Kellogg Foundation's Inaugural class of Community Leadership Network Fellows. Having served as the Director of Marketing for the City of Albuquerque and Mayor Tim Keller, Contreras is also a nationally awarded performance poet, published author, and featured visual artist in the Albuquerque Museum's permanent collection "Common Ground" – his life's work has centered around the creation of space and time for communities of all kinds.
With a Bachelor's in English from the University of New Mexico, and a background of teaching both at the collegiate and high school level here in New Mexico – Contreras is committed to the possibility and potential that people in THIS place provide. A champion of the spirit of Albuquerque and New Mexico, to the rest of the country and world – Contreras prides himself most on being a father to an amazing toddler.
---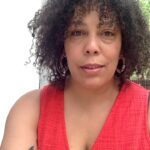 Tanesia R Hale-Jones is an anti-racist educator-activist and poet. She is a graduate of Loyola University New Orleans where she earned her B.A. in English Literature/Creative Writing and San Francisco State University where she earned her MFA in poetry and poetics. Tanesia is passionate about creative collaboration, which includes her work and performances with EKCO poets and the poetry/textile collaboration between she and local artist, Maude Andrade, "Romance and Necessary Fictions," as well serving on the Organizing Committee for Albuquerque Poet Laureate Program.
She has performed her original poetry at Tricklock Performance Space, Harwood Art Center, Burque Noir & Chatter. Her written work has been published in Callaloo, Sentence 5, 14 Hills, Mirage#4/Period(ical), and has been featured in exhibitions at Harwood Art Center. Tanesia was born and raised in Albuquerque, NM and is proud to be of service to her community through art, education, and social justice.
---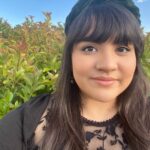 Evelyn Olmos is a poet born in Ciudad Juárez, Mexico and raised in Albuquerque, New Mexico. Her work appears in The Athena Review and UNM's Best Student Essays. She is currently an MFA Candidate at the University of New Mexico.