Coronavirus Update

: The situation around COVID-19 (coronavirus) has evolved rapidly, and like all organizations, Chatter is monitoring the situation closely.

On 3/12/20, the New Mexico Secretary of Health issued an order prohibiting mass gatherings, defined as gatherings of over 100 persons. Accordingly, we are canceling Chatter performances until the order is lifted. (At this time, events are canceled through April 26.)


Our default for already-purchased tickets to canceled events will be to convert the existing ticket orders to "points," i.e., credit good for future Chatter performances.

You may request a refund by emailing luke@chatterabq.org. You may also donate your ticket, if you can afford to do so, by emailing that intention to luke@chatterabq.org.

For more information, visit the website of the NM Department of Health.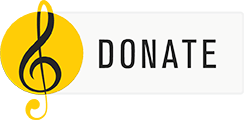 Chatter revolutionizes the audience experience of classical music at intimate, informal venues in 60+ unique concerts each year — with coffee (Sunday) or wine (Cabaret)! Please join us . . .
---
chatter SUNDAY
$16 in advance / $20 at the door | $9 under-30 & students | $5 under-13
Sunday mornings 50 weeks a year: welcoming, invigorating, eccentric. Performances take place at Las Puertas at 1512 1st Street NW in Albuquerque. Chatter weaves together traditional and contemporary chamber music in often surprising programs that include a reading by our poet/speaker of the morning and a two-minute celebration of silence. EXPLORE >>
---
chatter CABARET
Six Sunday afternoons each year Chatter offers virtuosic performances of chamber music in an intimate setting with table seating, a cash bar for wine & beer, and nibbles. EXPLORE >>
---
chatter AT ...
Occasional larger-scale performances which allow for programmatic bravery and an eclectic musical experience. Venues: The Albuquerque Museum annually and unconventional locales as possible. EXPLORE >>