Next: Sunday, Mar 1 at 10:30am

We'll announce here the number of seats available (if any) for at-door purchase — we cut off online sales at 2.5 hours before the concert.
Doors open at 9:30am (10am at SITE) :: enjoy the coffee!
Get the eNews!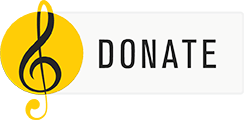 Chatter revolutionizes the audience experience of classical music at intimate, informal venues in 60+ unique concerts each year — with coffee (Sunday) or wine (Cabaret)! Please join us . . .
---
chatter SUNDAY
$16 in advance / $20 at the door | $9 under-30 & students | $5 under-13
Sunday mornings 50 weeks a year: welcoming, invigorating, eccentric. Performances take place at Las Puertas at 1512 1st Street NW in Albuquerque. Chatter weaves together traditional and contemporary chamber music in often surprising programs that include a reading by our poet/speaker of the morning and a two-minute celebration of silence. EXPLORE >>
---
chatter CABARET
Six Sunday afternoons each year Chatter offers virtuosic performances of chamber music in an intimate setting with table seating, a cash bar for wine & beer, and nibbles. EXPLORE >>
---
chatter AT ...
Occasional larger-scale performances which allow for programmatic bravery and an eclectic musical experience. Venues: The Albuquerque Museum annually and unconventional locales as possible. EXPLORE >>