Chatter :: from the Archives
We want to stay connected with our community during the period in which live performances are not possible.
While we are not able to hold events in person, Chatter is releasing archival recordings of past Chatter concerts, every Sunday, on our SoundCloud page.
This not only gives Chatter audiences the opportunity to enjoy great music and poetry, but also puts money into the pockets of artists--thanks to the continued generosity of the Chatter family, we will be paying a royalty to the players featured.
To hear about the weekly releases each Sunday and read more information about the programs, join our email newsletter!
Coronavirus Update

:

As of 10/12/20, the New Mexico Secretary of Health continues to prohibit mass gatherings and concerts. Accordingly, we are canceling Chatter performances until the order is lifted.


For more information, visit the website of the NM Department of Health.
Now more than ever… we are grateful for your support! Although we have no ticket revenue until we can resume live performances, your support enables us to continue to pay our musicians for archive & live stream performances.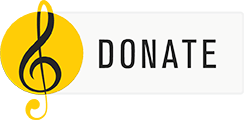 Chatter revolutionizes the audience experience of classical music at intimate, informal venues in 60+ unique concerts each year — with coffee (Sunday) or wine (Cabaret)! Please join us . . .
---
chatter SUNDAY
$16 in advance / $20 at the door | $9 under-30 & students | $5 under-13
Sunday mornings 50 weeks a year: welcoming, invigorating, eccentric. Performances take place at Las Puertas at 1512 1st Street NW in Albuquerque. Chatter weaves together traditional and contemporary chamber music in often surprising programs that include a reading by our poet/speaker of the morning and a two-minute celebration of silence. EXPLORE >>
---
chatter CABARET
Six Sunday afternoons each year Chatter offers virtuosic performances of chamber music in an intimate setting with table seating, a cash bar for wine & beer, and nibbles. EXPLORE >>
---
chatter AT ...
Occasional larger-scale performances which allow for programmatic bravery and an eclectic musical experience. Venues: The Albuquerque Museum annually and unconventional locales as possible. EXPLORE >>