Next: Sunday, June 27 at 10:30am

No tickets are available at the door — we cut off online sales at 2.5 hours before the concert.

Please note:
As of Sunday, June 20, coffee is back!
Doors open at 9:30 a.m.
Beginning Sunday, July 11, Chatter concerts are back to full occupancy.
Face masks are optional for those who are fully vaccinated.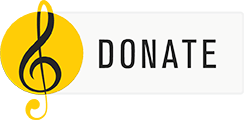 Chatter revolutionizes the audience experience of classical music at intimate, informal venues in 60+ unique concerts each year — with coffee (Sunday) or wine (Cabaret)! Please join us . . .
---
chatter SUNDAY
$16 in advance ONLY| $9 under-30 & students | $5 under-13
Sunday mornings 50 weeks a year: welcoming, invigorating, eccentric. Performances take place at Las Puertas at 1512 1st Street NW in Albuquerque. Chatter weaves together traditional and contemporary chamber music in often surprising programs that include a reading by our poet/speaker of the morning and a two-minute celebration of silence. EXPLORE >>
---
chatter CABARET
Six or so Sunday afternoons each year Chatter offers virtuosic performances of chamber music in an intimate setting with table seating, a cash bar for wine & beer, and nibbles. EXPLORE >>
---
chatter AT ...
Occasional larger-scale performances which allow for programmatic bravery and an eclectic musical experience. Venues: The Albuquerque Museum annually and unconventional locales as possible. EXPLORE >>