Volunteers give Chatter Sunday more than 5000 hours of help each year! If you'd like to join the crew then you, too, can enjoy our tight-knit community and free admission to performances.
If you would like to volunteer, please send an email to volunteer coordinator Beth Brockway expressing your interests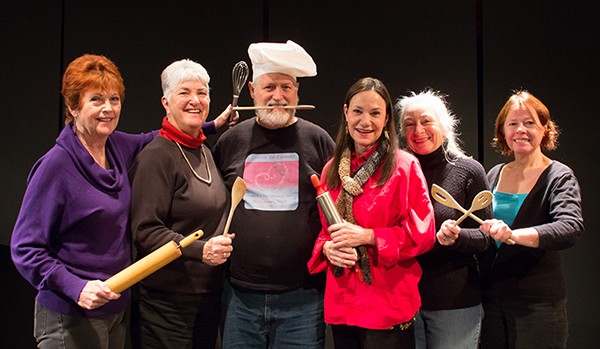 Set-up | Front Desk | Bakers
Citlali Ayala, Megan Baldrige, Valerie Beaman, James Brockway, Liz Brower, Billy Brown, Elizabeth Burki, Janet Carman, Shirlee Cohen, Anne Eisfeller, Chris Fenton, Rachel Gift, Gail Glickman, Luke Gullickson, Martha Heard, Abby Herrick, Ed Hillsman, Nancy Hoffman, Lisa Jackson, Sue Keefe, Tony Klesert, June Knight, Dee Lea, Aziza Murray, Alana Norwood, Nancy Nossoff, Dianne Parker, Linda Pasternacki, Gus Pedrotty, Barbara Reeback, Angela Roll, Riha Rothberg, Janet Yagoda Shagam, Gabriela Sim, Linda Snyder, Maya Taylor, Janet Thompson, Linda Trowbridge, Mary Ann Wasiolek, Eleanor Werenko, Justice Wise, Matthew Zimmerman
Production Support | Sound | Lights | Stage
Tai Durell, Luke Gullickson, Aziza Murray, Robert Secrest
Behind the Scenes
Ellen Cline | Publicist
Elizabeth Ryan | Program design
Judy Jennings | Day Sponsorship Program, Gifts
---
Follow Chatter . . .