Friday, May 20, 2016 at 7pm
Petroglyph National Monument Visitor Center
Unser Blvd NW at Western Trail
Albuquerque, NM 87120
Please note that seating at the amphitheatre is not cushioned, we suggest you bring something to sit on.

Philip Glass
String Quartet No 3 "Mishima" (1985)
Benjamin Britten
String Quartet No 1 (1941)
The Up Quartet
David Felberg violin
Carla Kountoupes violin
Shanti Randall viola
Dana Winograd cello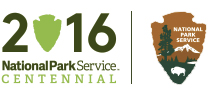 Chatter has been asked to help celebrate the 100th Anniversary of the National Park System with a concert at the Petroglyphs Amphitheater.
---
Follow Chatter . . .